Rent to Own requires NO credit check!
Buy your building outright or select a Rent to Own term length that works best for you. Pay off whenever you want and NO early pay off fees!
Plus Free Standard Blocking
Up to 30 Miles is included with every purchase!
We will deliver and setup up to 30 miles from our location. Every purchase includes standard blocking and the equipment needed to set and level your building!
Some limitations apply.
We offer a limited 5 year warranty on our buildings!
That's peace of mind and reliability you can count on! We stand behind our products and service for years to come!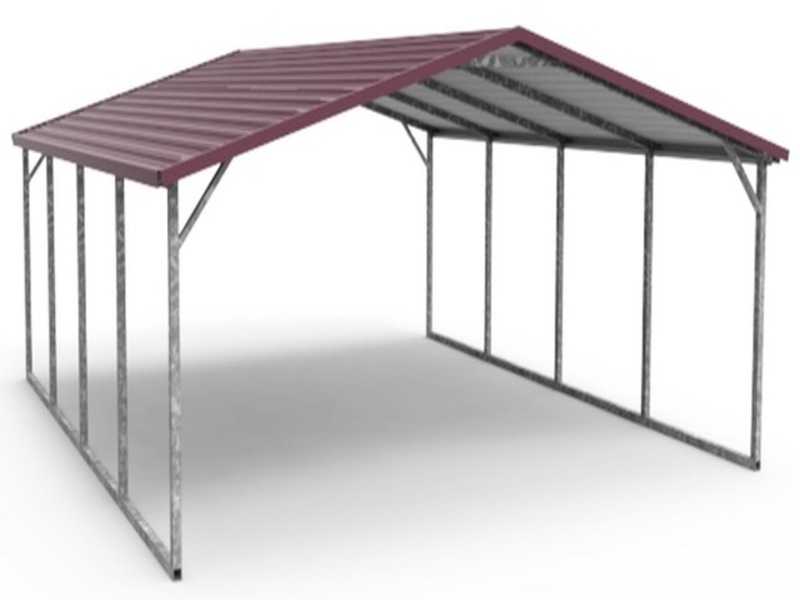 Our Carports
Newmart Builders Inc. provides and installs all of our metal buildings and steel barns across Virginia and the Carolinas. They offer a broad range of sizes and style options have for all your storage and agricultural needs. These American Made, standard carports and rv carports will keep your vehicles protected year round.
Each metal buildings can be designed, manufactured and erected quickly and efficiently to provide fast and economical storage and production solutions for commercial enterprises of all types.
Those same features provide rapid solutions for agricultural applications such as barns, poultry houses, equipment sheds, storage buildings, and hay and feed sheds nationally.
Call us today for a quote on your next metal structure!
Very friendly and helpful. These sheds are the best quality and value available.
Jason Slusser
After my husband and I looked for more than 6 months on getting a new storage Shed, we decided to travel to Salisbury for a day trip whenever we saw a Legacy Shed Company lot. We stopped. How fortunate for us. Not only did they build what we wanted. It was completely finished in 3 weeks. Set up awesome.
Wanda Huffman
Love our new Shed. Going to save a lot of money. Was paying 200 for rental storage oh boy love it.
Teresa Werber
NORTH & SOUTH CAROLINA'S PREMIER SHED SUPPLIER
Request your free estimate and we'll be in touch!